Little Lends Support to The Dripping Springs Education Foundation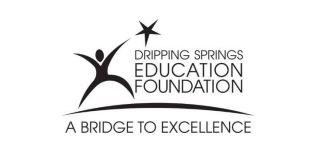 The Lisa Little Team is pleased to announce a partnership with the Dripping Springs Education Foundation. Recently appointed to the DSEF board, Lisa is just beginning her term, but she is already in the final stages of planning the upcoming Denim and Diamonds Gala.

"I look forward to supporting this event every year, and now, to be involved in an even greater capacity is an honor and a privilege", says Little. "The Education Foundation board's dedication to our children and schools is inspirational, and this event lays the financial foundation for all of the great work they accomplish."

The fundraiser is set for February 21 and will boast more than 700 attendees. Last year, the Denim & Diamond Gala funded 25 Student Leadership Grants and 14 Innovative Teaching Grants at all seven DSISD campuses. The district was also available to fill three critical mental health positions.

"Your Gala ticket ensures the survival of some of our most critical programs in the district," said Little. "The Foundation board has committed to a bold, new vision for the future, funding much needed mental health and student wellness positions in our schools and offering new channels for investing in our students through DSEF."

The Gala kicks off at 7 p.m. at the Dripping Springs Ranch Park. Local artist, Weldon Henson will provide a Texas-made Dance Hall experience and local wineries and breweries will be featured alongside cuisine from Whim Executive Chef Jesse Genovese. The event will feature more than 100 silent auction packages as well as an exciting live auction. Tickets are still available by visiting the foundation's website at www.dseducationfoundation.org.